Feature Article #1
Legends Fight Night is an annual boxing charity event at Soldier Field that benefits the OpenField Foundation and other deserving charities.

Feature Article #2
Chicago deal website QRazy Panda launched in 2011 with a unique focus on philanthropy and the use of QR codes.

Interview Article
Interview with author Anne Enright, winner of the 2007 Man Booker Prize, about her most recent novel (The Forgotten Waltz).

E-Learning #1
Webcasting training for XPOCAST webcasting system. Created using Articulate and Camtasia.

E-Learning #2
Help Guide for INXPO's virtual event software. Created using RoboHelp, Dreamweaver, and Camtasia.

E-Learning #3
Virtual event replica of the Columbian Exposition (1893 Chicago World's Fair). Demo event created using INXPO's VX platform. Video tour recorded and edited in Camtasia.

Web Design
Website for Dinosaur Discovery Adventures - a company that specializes in personalized dinosaur digs, children's palentology camps, and educational dinosaur exhibits.

Web Design
ColleenFleming.com is a self-designed website.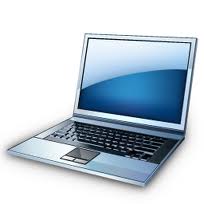 Technical Writing
Webcasting training guide for presentation speakers using Stream 57.